How to save on shipping?
The expedition is made by courier (UPS or DPD).
The shipping cost is fixed for 10 Euros.
Our customers prefer to avoid making monthly orders of small amounts (eg 100 capsules) but shop more (300, 500 capsules or more), to cushion the shipping costs.
Moreover, if you buy at least a product with the following coupon: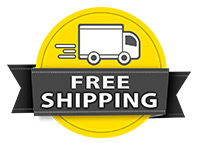 the shipment of the order will be completely free.

 
Our offers with discounted shipping are:
€ 100

of Lavazza POINT capsules
€ 100

of Lavazza BLUE capsules
512

Lavazza A modo Mio capsules
800

Agostani compatibili Lavazza Point capsules
500

 Agostani Top capsules compatible with Lavazza Blue
300

 Agostani Best capsules compatible with Nespresso
250

Agostani Small capsules compatible with Lavazza A modo Mio
160

Agostani Big capsules compatible with Nescafè Dolce Gusto
500

 Caffè Borbone capsules
600

 Termozeta Espresso Cap capsules
510

 Espresso Italia Gimoka capsules
Buy the minimum quantity required by the various offers to have free shipping .
In the shopping cart page you'll see how many pods are missing to not pay the shipping.
Example: