L'OR Capsules Compatible Nespresso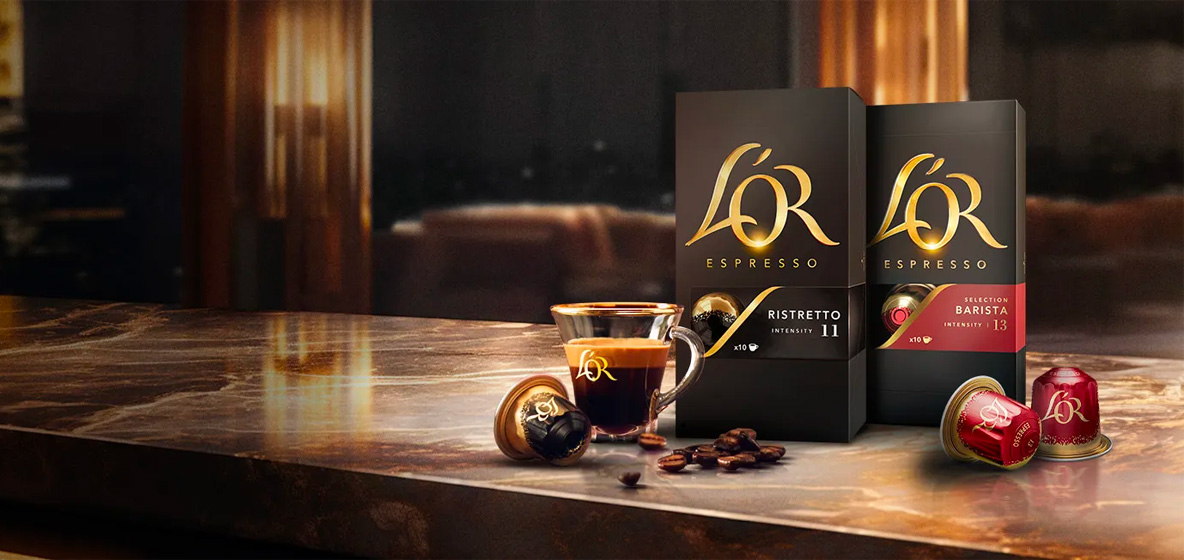 Each 200 Nespresso
compatible L'OR capsules
FREE
10 L'OR Chocolate
capsules
*Offer valid until 01/09/2024 or while stocks last
L'OR Coffee capsules compatible with Nespresso
Nespresso compatible coffee capsules
Compatibility with coffee machines
L'OR caps compatible with Nespresso system
L'OR Espresso has created a line of caps compatible with the Original Nespresso systems for home use. 
L'OR is a Jacob Douwe Egberts' brand, a company based in the Netherlands and one of the most popular in France and Italy.
The site www.tuttocialde.com offers online selling of a L'OR selection of caps compatible with the Original Nespresso system. 
L'OR proposes aluminum caps hermetically sealed to preserve the flavor and aromas of the coffee, paying great attention to the selection of coffee plantations. 
All the proposed blends come from the best Arabica and Robusta coffee beans, grown sustainably and UTZ-certified. The rich range of L'OR capsules offers blends of various strengths for espresso, small, long, and decaffeinated coffee.
Visit the site www.tuttocialde.com and take advantage of the offers at a great price and get free shipping.