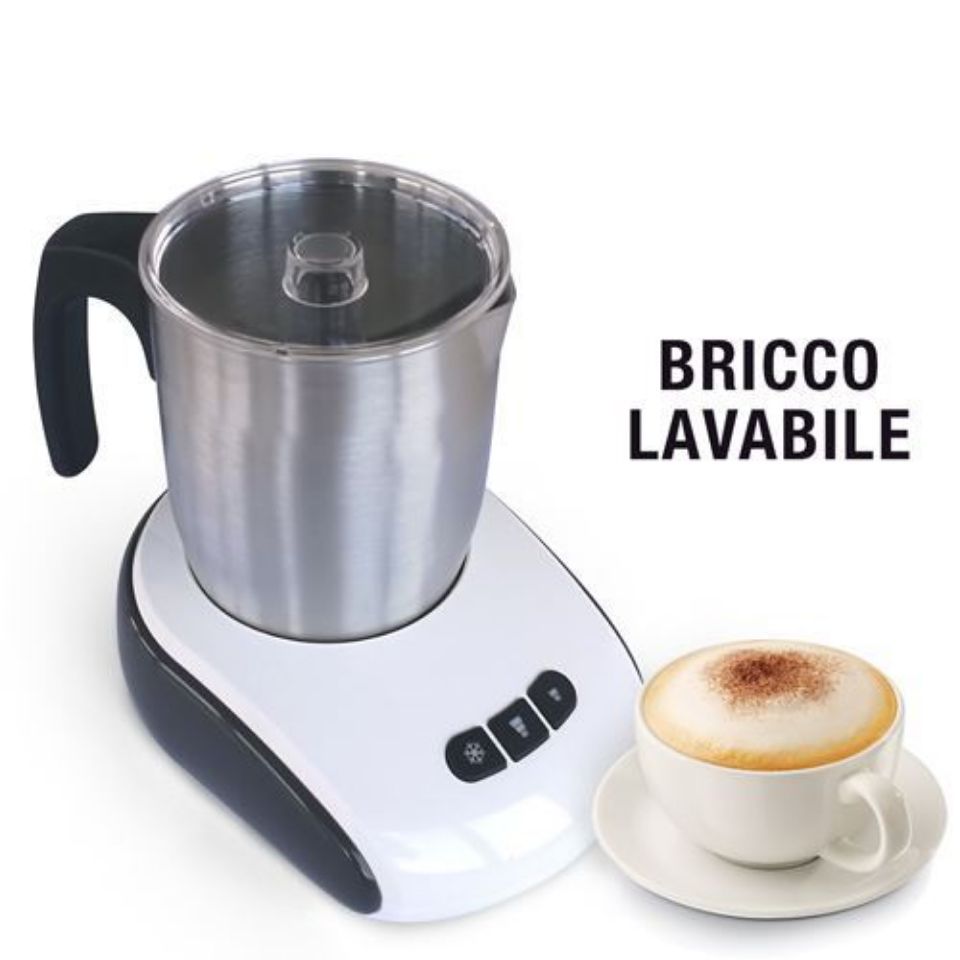 Washable Cappuccinatore Milk frother for hot and cold milk
Immediate availability
GTIN 8056324384571
Ships out in 1 working day
Milk Frother with WASHABLE JUG for hot and cold milk
This Cappuccinatore is ideal for those who want to froth milk in a few seconds and prepare a good cappuccino at home like the one in the bar.
The particularity of this model is that it is practical and easy to use. In fact, it is equipped with a handy anti-splash lid and a jug in non-stick material that can be easily washed under water with a non-abrasive sponge.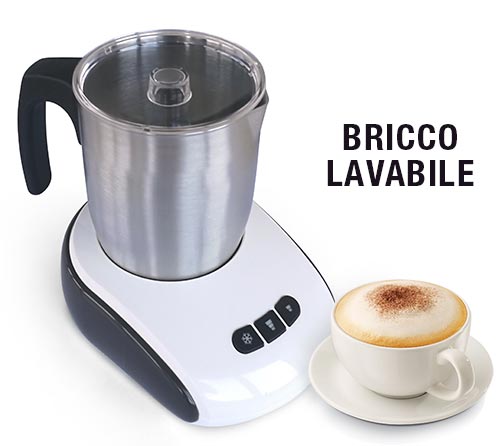 TECHNICAL FEATURES
Jug separable from the heating base
Jug washable with water (NO in the dishwasher)

Splashproof cover
Automatic shutdown system
Capacity: 250ml
Power: 680 Watts
Diet:

220-240V / 50-60Hz

Dimensions:

186 x 141 x 176 mm
METHOD OF USE
Froth the cold milk.

Pour the milk into the jug (A) of the sparkler, without exceeding the maximum limit (indicated on the inside of the jug) and cover with the supplied anti-splash lid (B).
Press the power button (C) located on the upper base of the heating base (choose the program you prefer among "cold", "hot", "very hot"). The appliance will switch off automatically when the foam is ready.

 



Pour the milk into the cup where you have the coffee. You will thus obtain an excellent cappuccino.

Remember that the cappuccinatore can also be used to prepare tasty hot chocolates or to heat any liquid food.

 

THE LID AND THE JUG CAN BE SEPARATED FROM THE HEATING BASE AND CAN BE EASILY WASHED UNDER WATER WITH A NON-ABRASIVE SPONGE.
ATTENTION: DO NOT PLACE IN THE DISHWASHER.
Related products