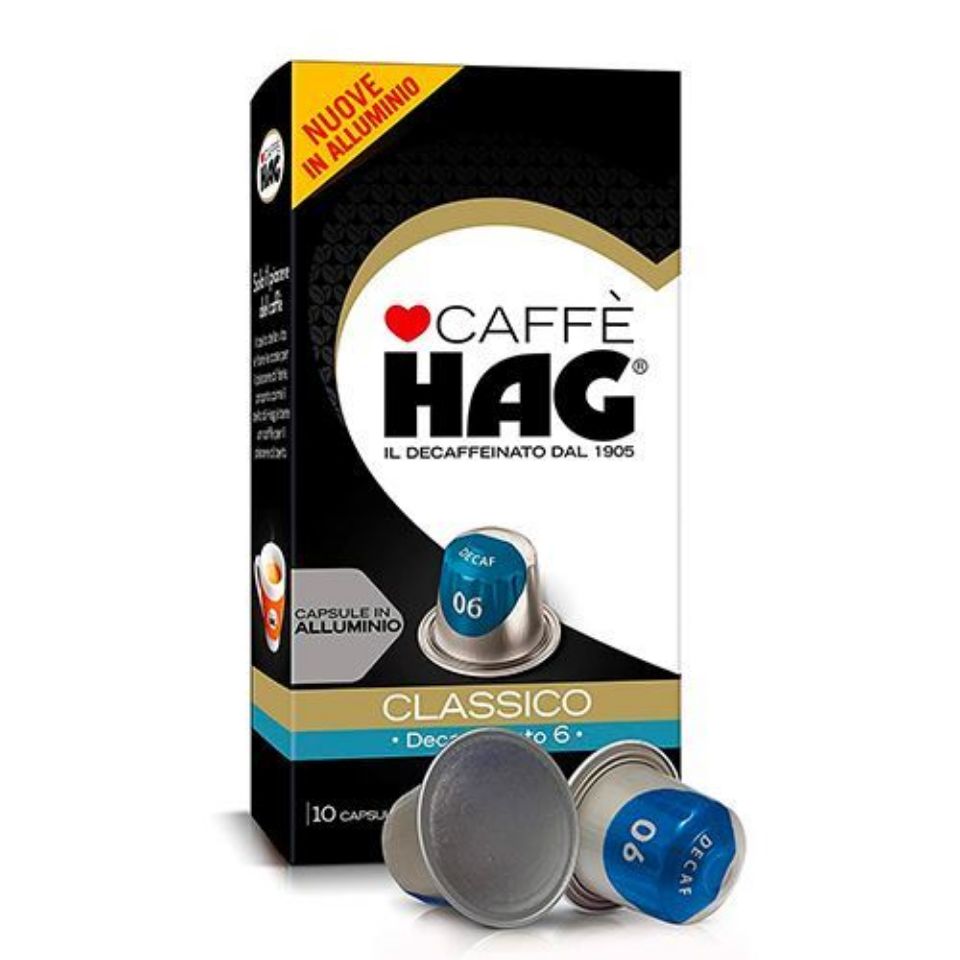 100 Capsules Hag Decaffeinato Classico Compatible Nespresso
Ships out in 1 working day
100 HAG Classic Decaffeinated aluminum caps compatible with Nespresso Original systems.
100 HAG Classic Decaffeinated caps compatible with Nespresso systems. (10 boxes of 10 caps)
Since 1905, HAG has been synonymous with quality decaffeinated coffee. The new HAG aluminum capsules allow you to enjoy an excellent decaffeinated espresso using the Nespresso Original systems.
HAG is a coffee with a unique, delicate taste with notes of cocoa and berries; a creamy blend for a great experience of aromas and flavors.
It is the perfect choice for dek lovers who want to enjoy a good coffee at any time of the day, even in the evening.
Roasted and ground decaffeinated coffee in aluminum capsules.
Caffeine content not exceeding 0.10 (D.M. 10/05/1976). Intensity: 6. 100% compatible with Nespresso Original system.
Compatibility with coffee machines
Related products