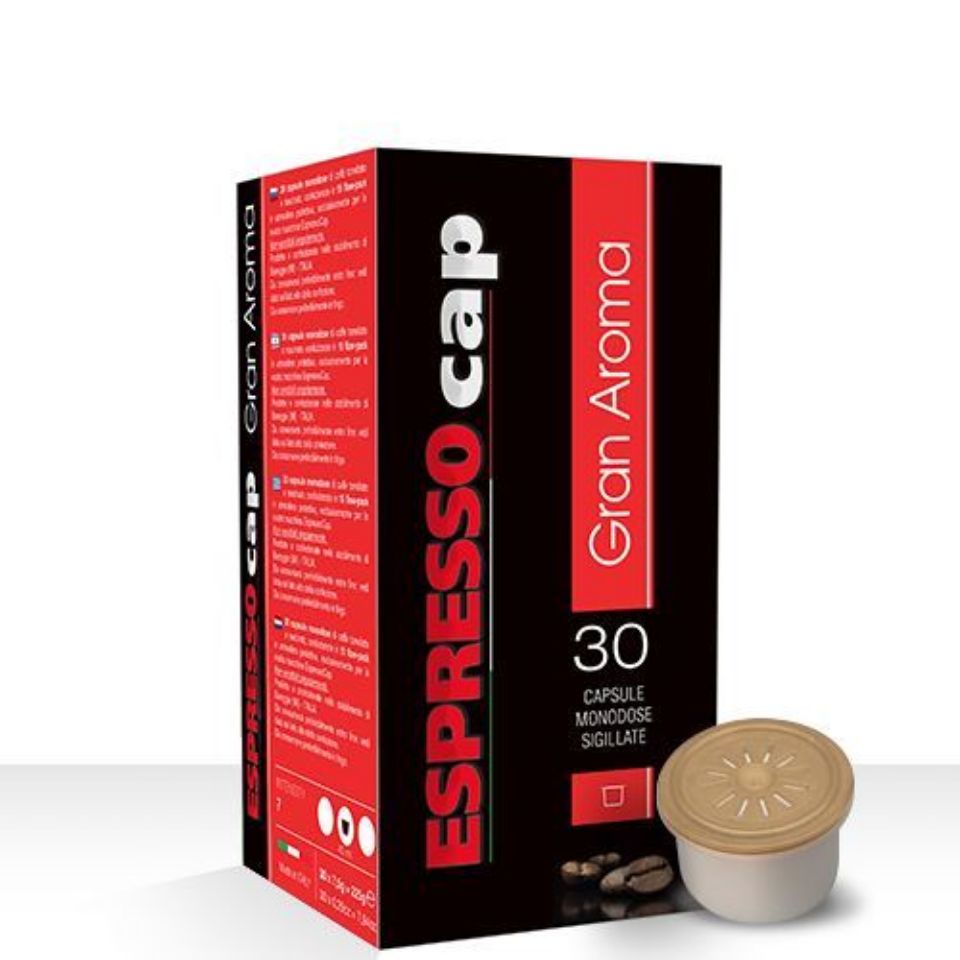 120 Termozeta Espresso Cap Gran Aroma coffee capsules
Immediate availability
GTIN 8033650400199
Ships out in 1 working day
Online sale of Termozeta Espresso Cap Gran Aroma capsules in packs of 120 coffee pods.
120 Termozeta Espresso Cap Gran Aroma coffee capsules (4 boxes of 30 capsules)
Gran Aroma Termozeta Espresso Cap capsules are suitable for lovers of strong espresso.
They feature the combination of 50% Robusta from Vietnam and 50% Robusta from Brazil for strong, creamy, full-bodied coffee with an intense aroma.
Characteristics
Robust coffee featured by notes of bitter chocolate, tobacco and dried fruit, and a persistent aftertaste.
Grinding grade 13, 6.3g of coffee per capsule.
| | |
| --- | --- |
| Ingredients | Roast coffee and grind coffee |
Related products